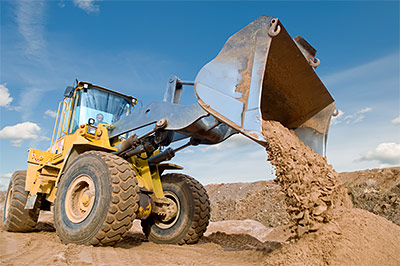 Site excavation is one of the most important preparation processes to ensure that the landscape will be built with integrity. Without this, future landscape projects, like building driveways, retaining walls, installing pools, and other outdoor living spaces will be seriously compromised.
Excavation Excavating for landscapes aims to perfect the earth so that the area is ideal for landscaping purposes. Therefore, rocks and other "problem" materials have to be removed from the site, leaving it clean and flawless for the next step.
But this job must be done correctly the first time. Only an established company like Mike's Lawn & Garden can do that.
The Need for Excavation
As mentioned, excavation is simply a necessary part of landscaping installation. You can go on without this, but the area will soon suffer a lot of problems. Consider accomplishing this job if you have plans of installing huge water features like pools and spas. Installing and improving drainage systems, such as adding lawn sprinklers, will call for this service. Even adding utilities, like electrical wiring for landscape lightings, will also require digging.
Besides adding stuffs, this service is also a must when you want to maximize usage of the area. Adding retaining walls or a small garden will be a lot better with a clean surface to start with.
We Provide Solutions for Your Landscaping Needs
Excavation doesn't just need to aim for a perfect land. It must achieve this without negatively affecting the environment. Sometimes, this job requires changing the surroundings, such as uprooting of trees. Even the mere removal of rocks could weaken the soil, leading to higher risk of soil erosion.
Excavation But don't worry. Our team knows exactly what to do. With years of experience, we have already learned how to efficiently perform this job regardless of its location and condition. Our men have all the necessary knowledge and skills to make sure that improving your landscape doesn't need to be choosing between aesthetics and protecting the environment. With us, choosing is not necessary because you can have both.
Competent Men and Appropriate Tools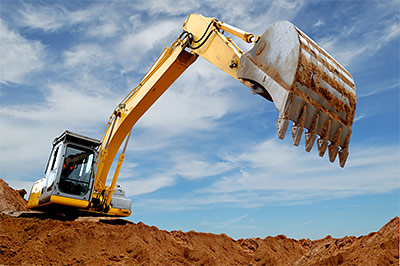 Mike's Lawn & Garden has been offering high-end and professional design, installation, and maintenance services in Bristol, Plymouth, Kent, and the rest of Rhode Island for years. Excavation is just one of our many services. In all these services, we always give more than a 100% effort all the time.
Besides our competent team, Mike's Lawn & Garden is also proud to have all the necessary equipment to get these jobs done. From small bobcat for a minor job to a large back hoe for major digging - we have all these and more.
Aside from the usual excavation work, we can also perform grading. Contact us if there's a nasty slope that gets in the way of landscape improvement. We will make the area perfect for any installation of softscape and hardscape elements.
After excavation and grading, our team can continue working for the total improvement of your landscape. We can install pavers, custom stones, low-voltage lighting, fire pits, outdoor kitchens, retaining walls, and many more.